Creating an online meme has never been easier. Try this fantastic memes creator that you can do with the photo you want and modify the lower and upper texts. The image can be cut as you want to make the meme better.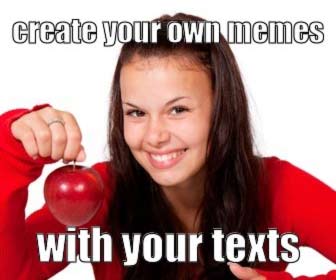 Ideal for creating funny pictures with message
It is simple to create a meme with two texts, just follow the following steps: 1.- Upload the photo that you want to put in the background. 2.- Enter the upper text and the lower text. 3.- Give the button to continue and in a second you will have your meme created !! Ready to share and everyone will love it!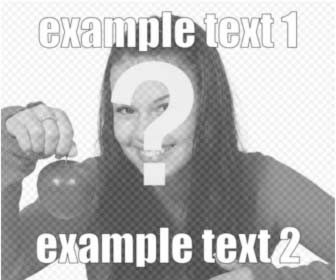 Edit your photo with an online meme
Do you have a famous photo of a famous, a friend a footballer ... but you think that doing it in meme format will be much more fun ?? Insurance!! Now create your memes in seconds and make your photos are viral and shared by everyone. You will be able to create the next viral image that will make you angry in faceboo, twitter or instagram.